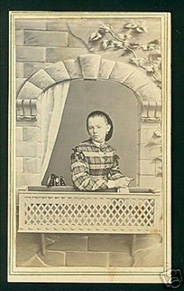 Katherine Beach (August 2, 1853 - December 26, 1942) was a suffragist in Hartford, Connecticut, and an early member of the Hartford chapter of the NAACP.
Beach was born on August 2, 1853 in Hartford, Connecticut, as the daughter of Joseph Watson Beach and Josephine Elizabeth Coffing. She grew up in Hartford and remained there her whole life. After the death of her husband in 1907, she took his place as a director of the Hartford Real Estate Improvement Company, remaining in that position for many years. She also helped to found the Hartford chapter of the National Association for the Advancement of Colored People, and in conjunction with others, helped lead the effort of the Connecticut Birth Control League to overturn Connecticut's Comstock law prohibiting the sale or distribution of contraceptives to any person, married or single.
On December 26, 1942, Beach died at her home after a brief illness.
Beach married George Herbert Day, Sr.
Community content is available under
CC-BY-SA
unless otherwise noted.